Custom Sheaths in Leather or Kydex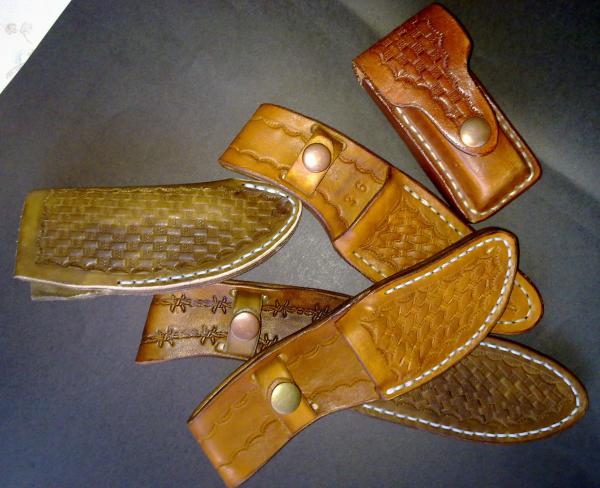 All of my knives come eqipped with a quality hand sewn leather sheath. Hand tooling can also be done - mostly at an additional cost.
I can also make you a sheath for an existing knife, a 1:1 scale drawing is required for a quote.
If you would like a kydex sheath, I do not make them myself, but please feel free to check my links page and speak to CKS.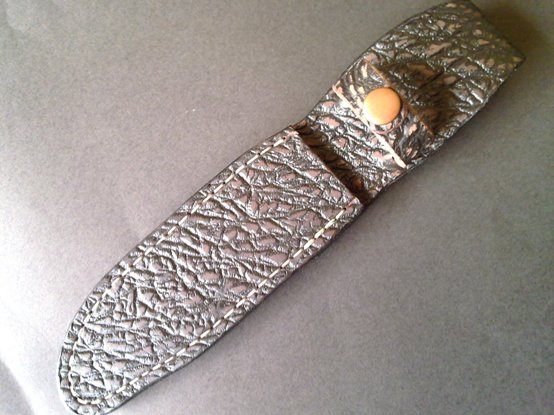 The sheath above was made for a Christopher Johnson (Western Works) knife. The knife was in excellent condition, but needed a new sheath. The sheath is made from faux Buffalo Hide.
Here is a couple of sheaths custom made for a father and son team.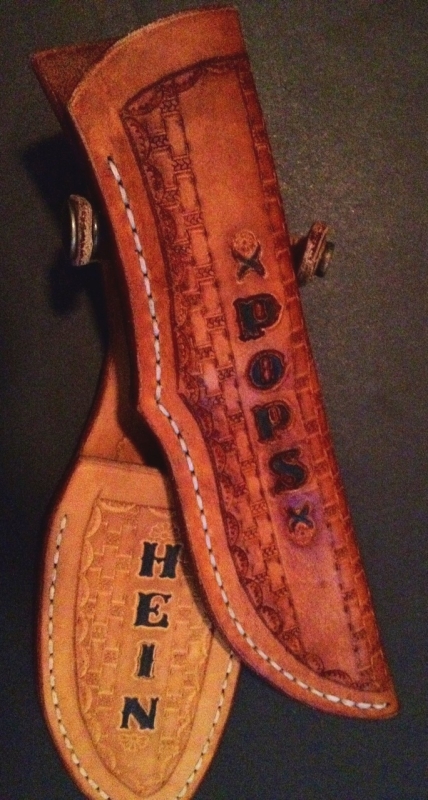 Pouch type sheaths made for Tactical Knives with a window breaking point at the pommel.